Business banking, anywhere, anytime.
We offer a range of credit cards with flexible rewards, travel benefits and different interest rates so you can find the right fit for your business.
No Fee Cash Back Business Mastercard®
The smart way to make the most of your company's purchases.
Earn cash back for the purchases your business regularly makes.
Low Rate Business Mastercard®
The practical solution for business purchases.
Keep costs down while streamlining expense reporting to help make budgeting easier.
Platinum Business Mastercard®
Elite privileges for your business.
Build valuable rewards for your business with the credit card that helps you conveniently manage business expenses.
Discover many ways to pay with your Collabria Mastercard.
Sign up to make convenient, smart and safer contactless payments.
Collabria Mastercard Promos
5.9% Balance Transfers
We're always looking for ways to help you get ahead with your finances. That's why we are offering you a special 5.9% interest rate whenever you transfer balances from your other credit cards to your Crossroads Collabria Mastercard. And you get to transfer them for free.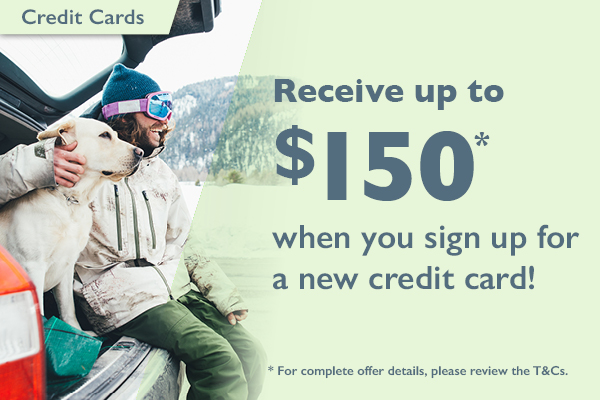 Receive up to 15,000 Points
A warm welcome awaits you this year!
This is an excellent opportunity to receive up to 15,000 Welcome Points (up to $150 in value) when you sign up for a Crossroads Collabria Mastercard. What are you waiting for?