At Crossroads we offer you more than flexible, customized loan products, we give you access to our local, knowledgeable trained experts who care about helping you reach your financial goals.
Amanda
Lending & Small Business Relationship Advisor
Amanda joined the Crossroads TEAM in 2019 but has been in the Credit Union system for 7 years in various positions before finding her passion in the lending department. "I love truly getting to know our members, while helping them reach their goals." When Amanda is not helping members she enjoys spending time with family or outside snowmobiling, quadding, fishing, or just walking her dog.
Aspen
Lending & Small Business Relationship Advisor
Aspen has been a part of the Crossroads TEAM for over 5 years with previous credit union experience. Aspen has lived in the Preeceville area her whole life, and is excited to continue to build relationships with our members. "I enjoy getting to know everyone's story and want to help members reach their Financial Goals."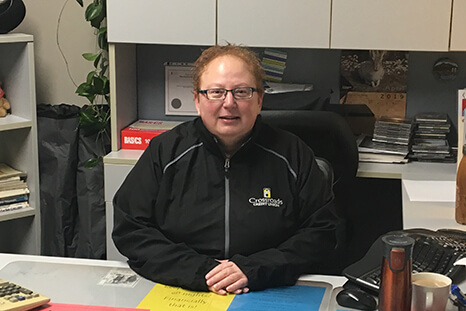 Barb
Business Relationship Advisor
Barb has been a part of our Lending TEAM at Crossroads Credit Union since 1995. She says the best thing about working at Crossroads Credit Union is our philosophy and our values. "We know our members, we care about our members, and we want to help our members."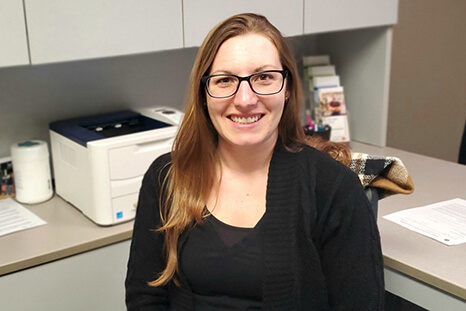 Deanna
Lending & Small Business Relationship Advisor
Deanna has been a part of our Crossroads TEAM since 2021 and in the Credit Union System for just about 15 years! Deanna enjoys spending time with our members and listening to all their stories and assisting with their life goals. Deanna grew up on a Grain and Cattle Farm in Quill Lake, SK where she still resides today with her spouse and three boys.
Kevin
Business Relationship Advisor
Kevin has been in the credit union system for over 27 years, spending the majority of his career as a lender working with Agricultural, Commercial and Consumer members. Kevin loves smaller communities and the rural way of life. "I believe the credit union plays a large role in helping to foster and maintain this way of life. I hope in some small way the lending I do helps to keep these towns, farms and businesses viable for the next generation". Whether it is to buy a house, expand a business, buy first car, plan for retirement or just because. It gives me a high when I can help people do these things
Nicole
Business Relationship Advisor
Nicole joined Crossroads in 2013 as a Member Service Representative. In 2017, Nicole changed directions and joined our Lending TEAM. "I enjoy spending time with our members helping them to build their financial confidence and attain their goals." Agriculture has always been near and dear to Nicole's heart. Having grown up on a cattle farm in a local community she appreciates the small town atmosphere and is happy to raise her children here.
Meet with an advisor via Microsoft Teams
Looking for a safe and convenient way to meet with your advisor from the comfort of your home? We've got you covered with Microsoft Teams.
All you need is a device that supports video, an internet connection and the Microsoft Teams app.
Connect with us to set up a video appointment with your advisor.
"Crossroads has been there to help and support me in starting up my own business. It was tough and stressful at times, but I was lucky to have my lender by my side to help me out and get me on the right track. Whenever I need advice or support, I can count on my lender to be there and listen and provide me with the right advice. Without Crossroads, I would not be where I am today."

— Crossroads Member